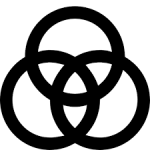 Multispec - Bespoke Compounds
Drawing from the wealth of knowledge acquired in solving customers' problems, Multiblend Chemicals Ltd offers the unique service for providing tailor made compounds. 
Examples of the range of products are; 
Dust suppressed powders 
Flow aided powders 
Easysperse powders
Bearing in mind the increasing requirements for a safer working environment many hazardous chemicals can be dust suppressed by suitable treatment.
Our Multispec dust suppressed powders offer the simplest and most cost effective method for dust suppression.
The damping medium is selected by careful choice to be fully compatible with the customers compound. 
In many factories, automatic metering systems are employed, which necessitates the use of free flowing powders. To this end multispec free flowing powders were made available. 
The choice of flow aid depends on your final application. 
Particulate agglomeration can occur often with disastrous effects in the final product or compound. E.G;
Sulphur spotting
Zinc oxide compaction 
Reduced pigment effciencey 
Multispec easysperse compounds can significantly reduce or eliminate these problems. 
** Advice Can Be Given If Required**