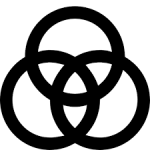 Multifil - Surface Modified Fillers
These are high performance products based on a range of fillers currently used in the polymer industry. 
In our final products these fillers impart strength & hydrophobicity which give;
Improved dispersion characteristics 
Improved handling
Higher levels of filler incorporation 
Reduced mixing viscosities
The filler types most encounter are: silica, calcined clay, alumni trihydrate, silicates, mica and wollastonite.
Typical surface modifiers are;
 Vinyl silanes 
Mercapto silanes
Epoxy silanes
Monomers 
Organic acids
Non ionic, anionic, cationic surfactants
In most applications the dosage level of the surface modifier is optimised to meet your specific requirements of performance and cost.
Practical dosages may vary from as low as 0.2% up to a maximum of 8.0%. Typical values are between 1.5% and 3.0%.
** Advice Can Be Given If Required **